Passing of Bill Rothstein, Emeritus Faculty
William "Bill" G. Rothstein, Emeritus Faculty in the Department of Sociology, Anthropology, and Public Health, passed away on December 5, 2020.   Bill joined the UMBC faculty in 1966, the year when classes first began, making him one of the genuine founders of the university. He was promoted to Associate Professor in 1969 and to Professor in 1988.
During his time as the Director of the Master's in Applied Sociology at UMBC, Bill touched the lives of innumerable students on their academic and professional journeys. He would meet individually with graduate program applicants and provide one-on-one mentorship to students throughout their time in the program as they chose courses, developed their own research interests, and planned their next career steps. His support and encouragement of students made him a beloved part of their UMBC experience. His important role in the lives of his students, however, did not end after graduation. His bustling social life in retirement was filled with continued friendship with former students and colleagues in the form of dinners, lunches, trips to the symphony, emails, and phone calls. Many of those students became wonderful friends and remained an important part of Bill's life including during his final days.
Bill was passionate about his intellectual curiosity, as evidenced by his well-known and highly respected body of research on the history of medicine from a sociological perspective. Across the four books he published from 1972 to 2003, his research traced the history of American medicine from the beginning of the 19th century to the present, including disease rates in the United States and cross-nationally, causes and consequences of medical policy, and contemporary topics in public health. His work was read and appreciated by sociologists, physicians, epidemiologists, and others. He was also incredibly generous with his intellectual pursuits and published seven journal articles with his master's students. He also contributed to the Baltimore Sun and other media outlets to raise awareness about public health topics. For Bill, his research was more than a profession–it was his life's passion. At his retirement party from UMBC in 2013, Bill remarked that he was excited to have more time to continue his research. And, continue he did–with a new book published in 2018 of his research and commentary on the coronary heart disease pandemic of the 20th century. Up until the summer of 2020, Bill was still passionately researching and developing commentary on the COVID-19 pandemic.
Service to the department and to UMBC was also central to Dr. Rothstein's career at UMBC. He served on virtually every standing committee in the Department, was acting chair, and served multiple terms with distinction as Director of the MA Program in Applied Sociology. Under his guidance the MA in Applied Sociology program experienced dramatic growth and students were highly successful in developing professional careers throughout the Baltimore/Washington area.
Bill will be missed by his family, friends, and colleagues.
A Virtual Funeral will be held on Thursday, December 10th, 2020 at 12pm. Virtual shiva will be held on Thursday, December 10 at 7pm. Details can be found here:  https://memorials.sollevinson.com/william-rothstein/4448749/  Please omit flowers.
Honoring his commitment to students, Bill's family asks that contributions in his memory be made to the Graduate Student Emergency Fund that he established at UMBC. Donations can be submitted online or by check (payable to the UMBC Foundation, with Graduate Student Emergency Fund in the memo line, mailed to the UMBC Foundation, 1000 Hilltop Circle, Baltimore, MD 21250) to continue Bill's legacy.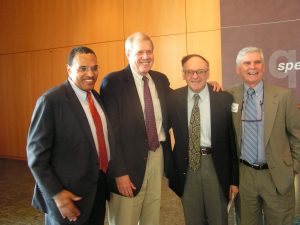 STATEMENT OF SOLIDARITY
The members of the Department of Sociology, Anthropology, and Public Health at UMBC stand in solidarity with those who are grieving the loss of George Floyd, Breonna Taylor, Ahmaud Arbery, Tony McDade, David McAtee, Freddie Gray, and the too-long list of African Americans who have been killed by the police. We grieve the countless lives that have been cut short and minimized by structural racism and white supremacy. The incidents surrounding these recent murders and the disproportionate impact of the current pandemic on people of color highlight the violence, racism, and inequality that are entrenched in this society.
We stand with those harmed: they are our sisters, our brothers, our mothers, our fathers, our husbands, our wives, our sons, our daughters, our friends, our lovers, our teachers, our colleagues, our students, and people we have never met. To be silent as they are taken from us would support the violence and the systems of which it is part. We cannot and will not be silent.
We recommit ourselves to developing and sharing the intellectual and methodological tools needed to dismantle systems of inequality, to finding new ways to support each other, and to helping create the kind of change we want to see. We recommit ourselves to doing this in our classrooms through improved, compassionate, critical pedagogy (c.f. Freire 1970) and in our research as we engage with partners in disenfranchised communities here and around the world. We commit ourselves to working with students, colleagues, and community members to apply social science methods and results to address these pressing social problems.
We are also committed to supporting organizations that work for social justice in our personal lives. Together, we are making a donation to the Baltimore Action Legal Team (BALT), which "provides legal support to Baltimore communities as they exercise their civil liberties protesting against injustices rooted in structural racism and economic inequality" (https://www.baltimoreactionlegal.org/), one of the many organizations working to make a difference in our community. And, as individuals, we are supporting other organizations that work for social justice as well.
If you, too, are looking for ways to make a difference, seek out local organizations that have been involved in this struggle for a long time and see how you can help. Utilize opportunities to enrich and grow your educational and lived experience. Learn and listen and read about white privilege and white supremacy, alternatives to policing, and #citeblackwomen. Explore models for how to create social change and engage in productive conversations with people who are different from you. Seek out Black-owned businesses to patronize. Support each other, and take care of yourself. And please reach out to us if there is anything you want to talk about or any way we can support you.
We stand together in this fight against injustice.
Marina Adler
Anushka Aqil
Katie Birger
Emily Byrne
Jennifer Callaghan-Koru
Bambi Chapin
Sarah Chard  
Meryl Cozart
Kevin Eckert
Ann Christine Frankowski
Kate Hemmis
Loren Henderson
Aubrey Jackson Soller
Andrea Kalfoglou
Maggie Knisley
Camee Maddox-Wingfield
Christine Mair
Dann Malihom
Mike Nolan
Julie Rosenthal
John Schumacher
Dena Smith
Brian Soller
Jamie Trevitt
Brandy Wallace
Nick Welcome
Michele Wolff
Takashi Yamashita
**To see what others in our UMBC community are saying about this, see UMBC Dr. Kimberly Moffitt, "For Black Mothers" (https://www.wypr.org/post/moffitt-black-mothers), as well as UMBC's message supporting USM's Statement on Injustice (https://my3.my.umbc.edu/groups/insights/posts/93513), which includes links to campus resources.
The Department of Sociology, Anthropology, and Public Health's statement on diversity and social justice:
The UMBC community includes people who come from all walks of life, people of different races and ethnicities, gender identities, religions, sexual orientations, (dis)abilities, social classes, cultures, histories, and life journeys. This strengthens us as a community. It allows us to learn from each other and to grow. We stand together to embrace all of our diversity and identities.
---
The Department of Sociology, Anthropology, and Public Health is home to undergraduate programs in Sociology (SOCY), Anthropology (ANTH) and Health Administration and Policy (HAPP). We offer minors in Sociology, Anthropology, and Health Administration and Policy, a Master's in Applied Sociology, as well as Post-Baccalaureate Certificates in the Nonprofit Sector, and Social Dimensions of Health. An Accelerated Bachelor's/Master's is available, as well as special options for double majors in Sociology and Anthropology, Sociology and Psychology, Sociology and Social Work, and Health Administration and Policy and Social Work. The department collaborates with three outstanding Ph.D. programs, including Gerontology (GERO), Public Policy (PUBL) and Language, Literacy & Culture (LLC) and hosts the Center for Aging Studies (CAS), a research center that conducts large scale, federally-funded research.
Throughout these programs, the department emphasizes three core areas: health & aging in society; diversity, gender & culture; and applied social science research. Consistent with UMBC's goals, the department focuses its core strengths to:
Provide a distinctive undergrad experience
Support the development of graduate education
Conduct faculty research that contributes to both undergraduate & graduate education
Feel free to read more about us, our programs, faculty, staff & students around the site, or contact our main office at 410-455-3979 for more information.
Welcome!